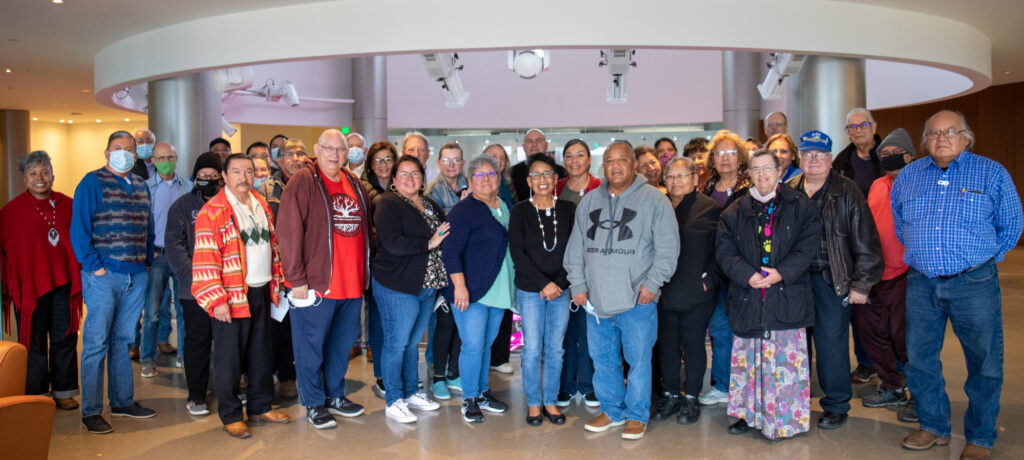 Through the generosity of the Oklahoma Annual Conference, 35 clergy and spouses were able to visit the First Americans Museum (FAM) in Oklahoma City during the annual clergy gathering, January 7-8, 2022.
FAM, which features the stories of the 39 Tribal Nations in Oklahoma today, served as the perfect backdrop for clergy to explore a workshop on origin stories. The Rev. Clarence Yarholar led a session that highlighted elements of origin stories from the Caddo, Ponca, Otoe-Missouria, and Pawnee tribes found in the OKLA HOMMA exhibition. He also added the Kiowa origin story and related all the stories to Genesis.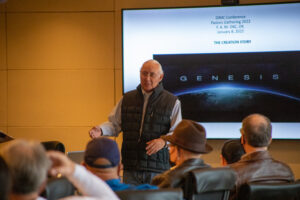 "As Native pastors and providers, our views are just as relevant as Christian views sharing theology in biblical stories reaching people in making disciples for Christ," said Yarholar.
"In the midst of reverence and by grace, we see the narrative in creation stories."
The clergy also participated in a sexual ethics training and learned of more updates to the policies around sexual ethics for clergy and the church.
Bishop Nunn said he was glad so many OIMC clergy were able to see the museum and was thankful so many participated.