April 13, 2018 | Oklahoma City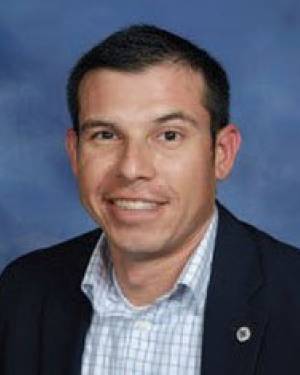 Bishop Jimmy Nunn, episcopal leader of the Oklahoma area, has named the Rev. Bryan Tener as the new Director of Connectional Ministries and Interpretations for The Oklahoma Indian Missionary Conference.  The Rev. Tener will take the place of Mrs. Josephine Deere, who is retiring after serving eleven years in the position.
"Josephine has represented the conference at every level of the church with excellence, and she has been a valuable interpreter of Native American culture to people outside the conference," said Nunn. "Most of all, the love of Jesus Christ shines through her life. I extend deep gratitude for her service."
The Rev. Tener, a member of the Oklahoma Annual Conference, earned an Associate Degree in Business Administration in 2000 from Western Oklahoma State College. He graduated from Oklahoma City University in 2005 with a B.A. degree in Religion.  In 2009, he earned a Master of Divinity from Vanderbilt Divinity School. Bryan was approved for commissioning in the Oklahoma Annual Conference in 2008 and was ordained Elder in 2012. Bryan is a descendent of the Cheyenne and Arapaho tribes.
He has served appointments at Cache First United Methodist Church, Newkirk First United Methodist Church, and Grace United Methodist Church in Oklahoma City. He has been involved in youth camping for several years, most recently leading JEM Camp, Junior High Effectives for Ministry camp offered by the Oklahoma Conference. He has served as chair of the Board of Higher Education and Campus Ministry since 2015. He has written and led many topical studies, written curriculum for district camps, was an advisor for Credo confirmation material from Cokesbury, and had a book published by Abingdon Press, Squeezed: Youth Ministry in Tough Economic Times.
"I am enthusiastic that Bryan Tener will be joining the conference staff in June. Bryan brings the perspective and energy of a younger generation, has demonstrated creative and hope-filled leadership, and is excited to be in ministry in OIMC," said Nunn.
The Rev. Tener will also serve as pastor at Angie Smith Memorial United Methodist Church and Mayfair Heights United Methodist Church in Oklahoma City effective July 1. Bryan is married to Angela and has two children, Brady and Barrett.