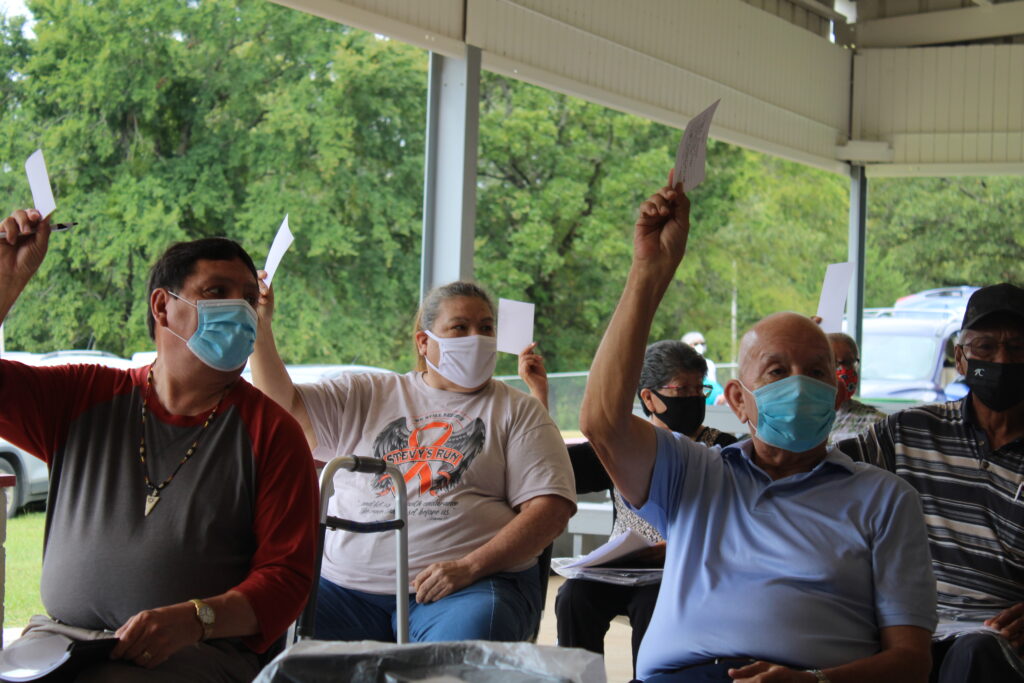 Out of abundance of caution and in awareness of public health, the 2021 Annual Conference Session of The Oklahoma Indian Missionary Conference was altered due to the increase of covid-19 cases across the state.
The Annual Conference session was held August 28, 2021, at the Southeast Regional Center at Antlers, Oklahoma. The session lasted 90 minutes. There were about 75 lay delegates and pastors present for the annual
conference, said the Rev. David Wilson, assistant to the bishop.
"The Southeast Region trustees really went to great lengths to make us all feel safe," Wilson said.
Social distanced chairs with plastic were used at the conference.  Masks were
provided for all delegates and boxes of masks were sent to each local church. Hand
sanitizers were also given to each delegate.
"I appreciate the work done in preparation for the conference, the hospitality and beauty of the
Regional Center, and the spirit of the conference," said Bishop Jimmy Nunn.
The conference membership adopted the 2022 Conference Board of Pensions report and the 2022 OIMC budget. Both of those are disciplinary for the conference.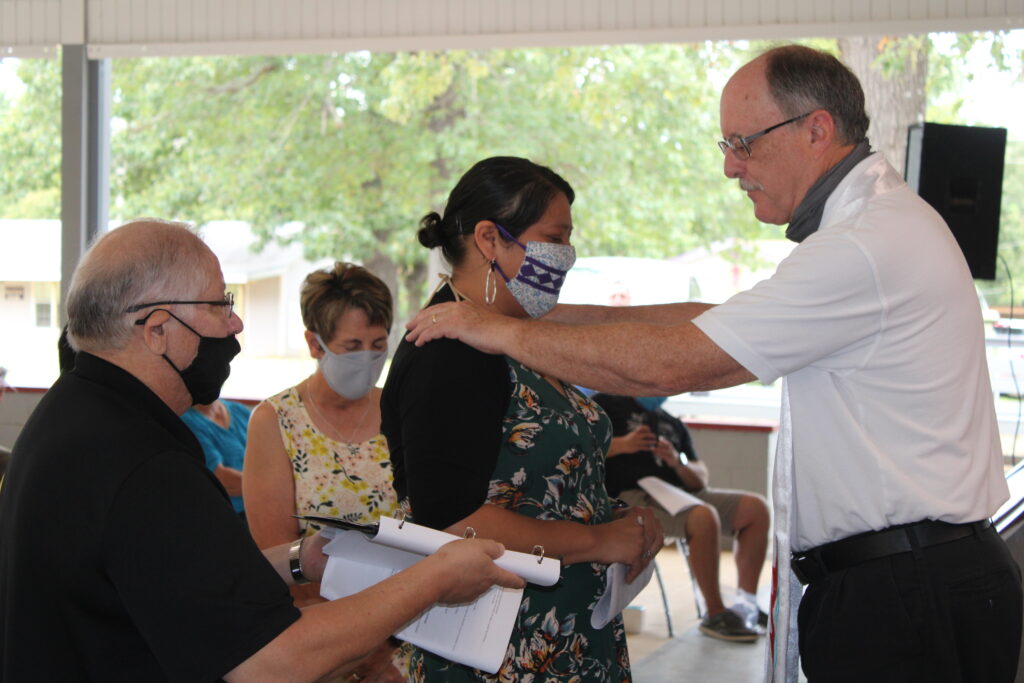 After the business, a commissioning service was held for Jennifer Neal, who was approved in 2020 for service as a probationary Deacon in OIMC. Bishop Nunn conducted the service and the conference affirmed Jennifer as a commissioned Deacon. Arthur Tsatoke and Lucy Durant were
recognized as local pastors at the event.
"In spite of the challenges, OIMC is holding fast to our values and callings, Bishop Nunn said, "I look forward to the day when we can all celebrate together safely."
The 2022 Annual Conference session will be held at the Southwest Regional Center outside of Anadarko, Oklahoma.