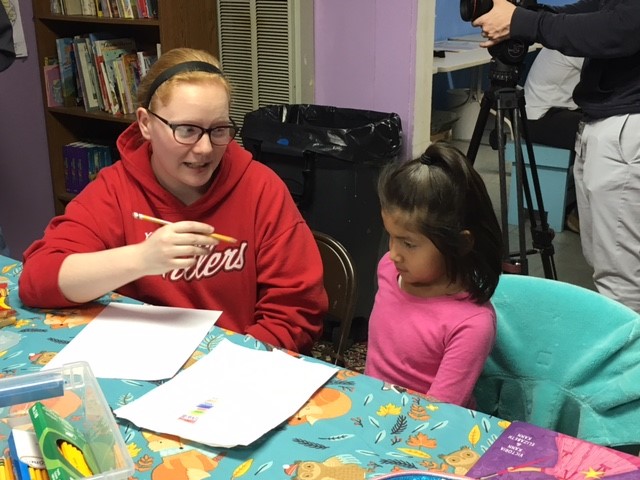 Nine years ago, a critical partnership between Southwestern Oklahoma State University (SWOSU) Wesley Foundation Campus Ministry and the Clinton Indian Church and
Community Center began with a common goal to support Native American children.
Led by the Rev. Elizabeth Horton-Ware, former Wesley campus ministry director, students began hosting holiday gatherings in 2014 such as fall festivals,Valentine's Day parties, Thanksgiving community meals and the annual Christmas programs. Various campus organizations raised funds to support the Clinton ministry.
"It was a great groundwork engaging children and youth with college students with intention to inspire local elementary, middle school and high school students to dream big and set goals for their future," said the Rev. Donna Pewo, director of Connectional Ministries for the Oklahoma Indian Missionary Conference.  She added that friendships and trust between both groups has been cultivated and the Clinton group has become familiar with the campus and its community.
In 2016, the Rev. Velma Carriaga was appointed as the SWOSU Wesley Campus Ministry Director. Pastor Velma has carried on the partnership and continues to meet the needs of the children and youth of the Clinton Native community.
"Many of our Native children were struggling in school and needed help with
homework," said Pewo. The SWOSU campus ministry students responded and began offering tutoring sessions twice a month. Campus ministry students travel to Clinton during one of the tutoring sessions and the second session is held on campus.
"The benefits have been worthwhile for both ministries," said Pewo. "The campus ministry students have learned about engaging with tribal children and families and the Clinton young people have learned about self-discipline, the importance of homework and paying attention in class and learning to ask questions."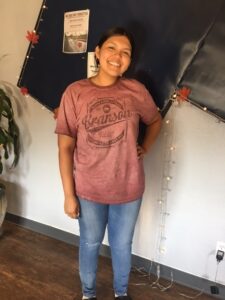 A shining example of this partnership is the enrollment of Karissa Whiteshirt, SWOSU
freshmen, who is a product of the Clinton Indian ministry. Karissa is one of two interns who live in the SWOSU Wesley Campus ministry building rent free in exchange for supporting Wesley programs which includes tutoring children at the Clinton ministry.
"We are extremely proud of Karissa and her desire to pursue her career in the medical field," said Pewo.
In addition to supporting the Clinton ministry, the SWOSU Wesley Campus Ministry is a meeting site to various diverse campus organizations. Each week the Wesley students host Thursday Free Lunches to campus students where they feed anywhere from 80 to 145 students.