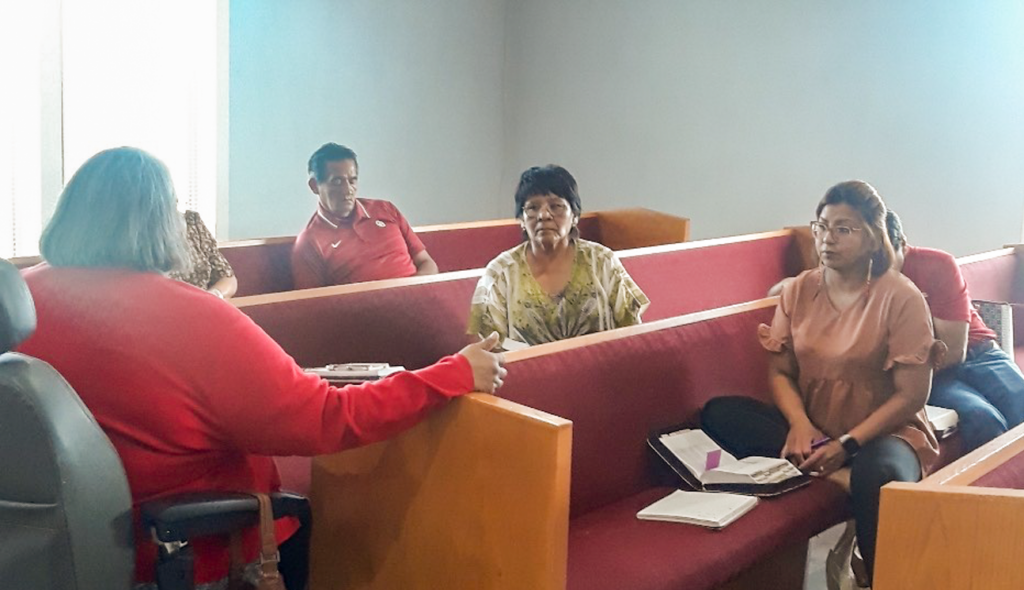 In a show of commitment to the safety and well-being of congregants, Oklahoma Indian Missionary Conference churches in different regions recently conducted Safe Sanctuary training. Chihowa UMC, located in the Southeast region, demonstrated exceptional hospitality to participants on July 8, 2023, as they engaged in crucial discussions about the significance of establishing church Safe Sanctuary policies. These policies, aimed at safeguarding children and youth, were explored alongside the necessity of conducting thorough background checks for volunteers involved in teaching and caring for young members of the congregation.
Mrs. Tabatha Harris-Austin, Chairperson of the Council of Local Church Ministries of the Oklahoma Indian Missionary Conference (OIMC), led a comprehensive presentation on Safe Sanctuary practices within the church context.
Turning to the Northeast region, the Safe Sanctuary training took place at Tulsa Indian UMC on August 12, 2023. The Rev. Donna Pewo, Director of Connectional Ministries, emphasized the significance of the training sessions in cultivating awareness and preparedness.
"Our hope is that those who attend these trainings will return to their local churches and share this information and create a church Safe Sanctuary policy that fits within the church's ministry programming and structure," said Pewo. "It is vital that each church has safeguard policies in place in case an incident occurs. We do not anticipate a scenario, but in this day and time, we must be prepared."
The commitment to Safe Sanctuary training remains strong within the OIMC with plans to conduct additional sessions in the Central and Southwest regions before the end of the year. This initiative demonstrates the UMC's dedication to ensuring that their places of worship remain safe and nurturing environments for all members, particularly the most vulnerable among them.