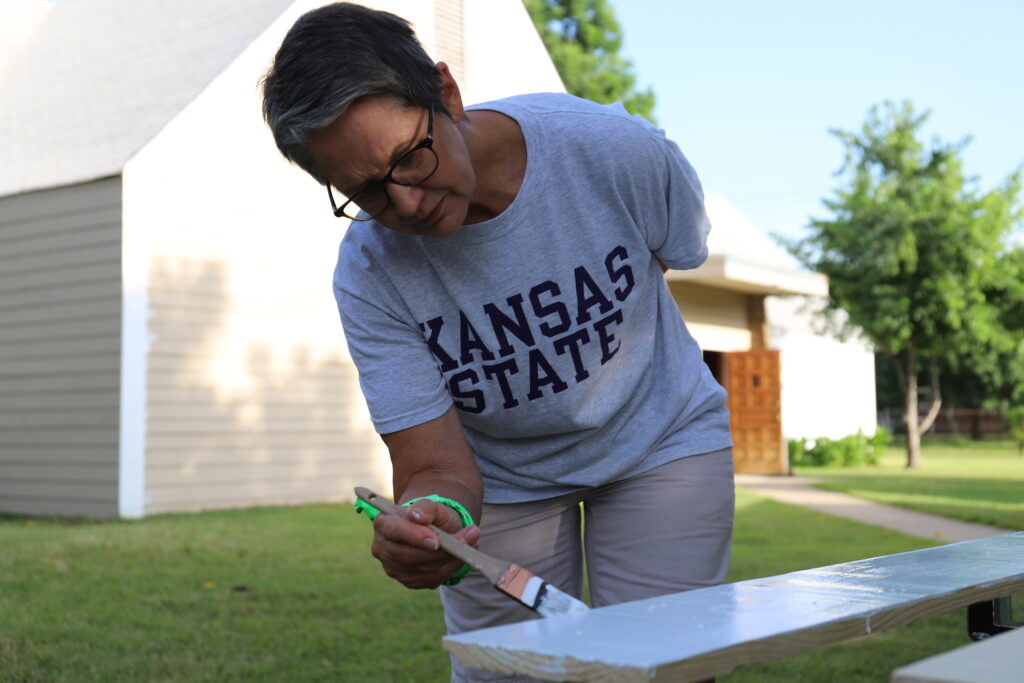 Volunteer In Mission (VIM) teams, who normally travel internationally during the summer, focused on U.S. ministries such as OIMC due to the COVID-19 pandemic.
More than a dozen members of Wayne United Methodist Church from Wayne,
Pennsylvania traveled to Kullituklo United Methodist Church in Southeastern Oklahoma. The team came ready to replace outdoor siding to portions of the fellowship hall area.
"What an amazing team of young people who were led by skilled and experienced mentors," said the Rev. Donna Pewo, Director of Connectional Ministries. "The young people knew how to use nail guns, jigsaws, circular saws and much more."
The VIM team completed the project ahead of schedule. Wayne church members also worked on the Good Springs United Methodist Church near Talihina last summer.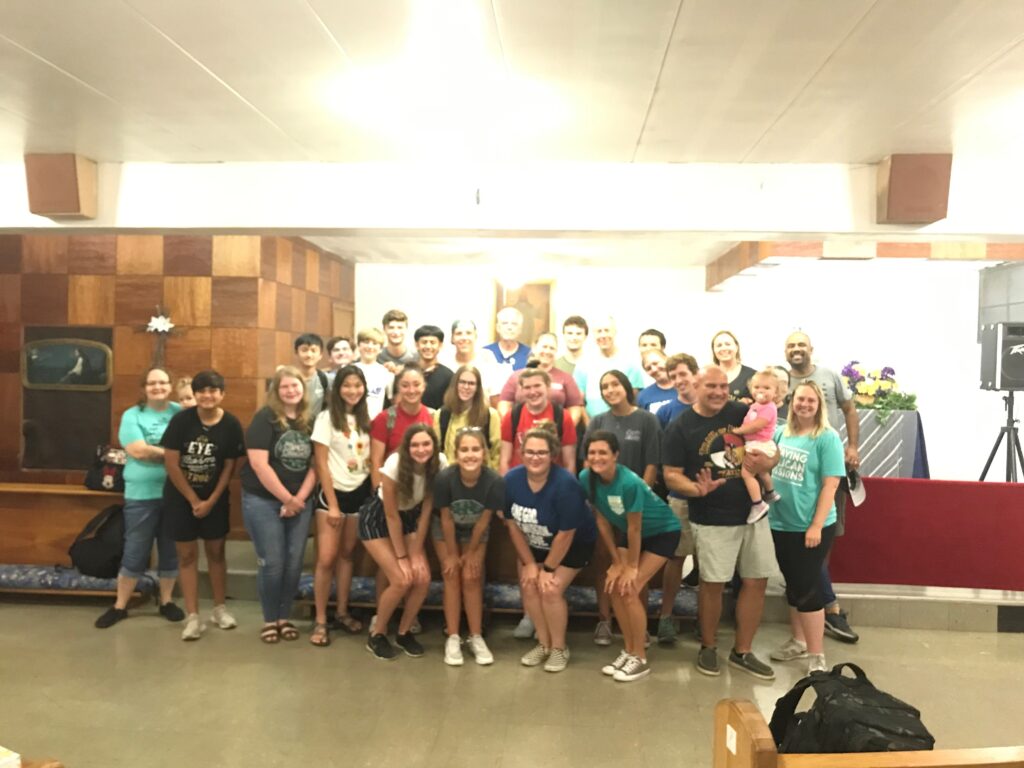 Tulsa Indian United Methodist Church made connections with the Praying Pelicans Mission, an
organization that exists to build up, encourage, and assist the local Church in serving and reaching their communities for Christ.
With a combination of two churches and one family, the Tulsa church was transformed into a beautiful vision of hope.
The best part of this experience for Pastor Larry Robinson was his connection with the wonderful
people who made this project complete. "Never think that you are too old to reach a young person or think they aren't listening to you," he said. "They are listening and if what you are saying is authentic and is coming from your relationship with Jesus, it can change their life and change yours as well."
Another mission team was received by Billy Hooton Memorial United Methodist Church in Oklahoma City. Two churches partnered together to replace siding and make needed repairs to the church structure.
McFarlin United Methodist Church from Norman, Okla., and Wamego United Methodist Church based in Wamego, Kan., coordinated volunteer efforts.
Seven volunteers installed new siding on the south end of the structure as well as painted a new church sign. At the end of the week, the team was treated to an Indian taco dinner and attended a powwow.
"Volunteer in Missions is so important to the life of a church ministry and outreach," said Rev. Pewo.
"It gives the church and VIM team not only the opportunity to offer or receive a labor of love, but to also establish new connections that grow into new partnerships and
relationships."