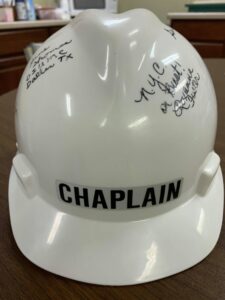 "It was the singular, life changing event for me," said the Rev. Anita Phillips of her service as a Chaplain during the aftermath of the terrorist attack on New York City on September 11, 2011.
Phillips, a citizen of the Cherokee Nation, was one of eleven Native Americans from The Oklahoma Indian Missionary Conference (OIMC) asked to go and provide aid at Ground Zero. The pastors had a specific purpose ­­­­­­­­­­­­­­­­­­­– to locate the Indigenous iron workers, members of the Mohawk Nation and to ascertain their needs.
Mohawk workers helped build the large skyscrapers in New York City, including the World Trade Towers according to the Rev. Randy Nugent, the former general secretary of the General Board of Global Ministries who reached out to the OIMC for help.
"We were aware of the history but not to the extent of what Dr. Nugent described," said the Rev. David Wilson, a member of the Choctaw Nation and assistant to the bishop.  "We couldn't refuse the request to send chaplains to New York and find the Mohawk workers."
Within a week of the terrorist attacks, UMCOR had worked with OIMC to assemble a team. They were connected to the Red Cross where they received training as Chaplains and obtained credentials to go directly to the Respite Center at Ground Zero, which provided food, a place of rest, and counsel for relief workers.
"We responded because of the history of Indigenous peoples from that area," said Phillips.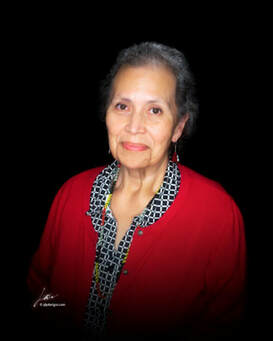 "So often our people seem to be invisible outside of our community and I believe that experience was an example of the heart of Native American people, that we were able to respond so quickly and come together from different parts of our conference," she said.
Mohawk ironworkers and other members of First Nations from the area have built much of the New York City skyline for over 100 years.
"It was a powerful experience, knowing that these young people were there as rescuers and were descendants of those who had built New York City," Phillips said. "They had worked on those twin towers, and they were brave and willing to work hard."
During the nearly month-long stay in New York City, Native Chaplains had difficulty finding Mohawk workers because many arrived late at night.
"There were planks around the rubble where we walked and one day we looked up and we saw a group of Mohawk workers right there," Phillips said. "I told the group 'We've been looking for you!'"
They managed to share stories with the workers and to listen to their experiences. The Mohawk Ironworkers were surprised and excited to know that someone cared enough to send persons to New York City, especially for them recalled Phillips.
The Iron workers told the group how some of them worked around the clock at first, in their attempt to find survivors at the World Trade Center and described how the red-hot steel had reformed into alien shapes.
"They were at some of the points of greatest risks just because the way the steel had been misshapen as it fell," she said.
Roxanna Foster, Omaha, Ponca, Yankton Sioux, was also among those who served as a Chaplain. She recounts a powerful moment when a Mohawk iron worker went to the Red Cross first aid tent. The medical personnel were trying to attend to a laceration on his arm when he pulled away pleading for them to help a hurt bird he coddled in his hands. "He wanted us to help the bird instead of him," said Foster. He explained the white dove was the only living thing that was found at ground zero and its life was important too.
"When I heard this recount of what he said and did, I thought of the symbolic white dove used as the bird of peace, love, devotion, grace, Holy Spirit and hope," said Foster. "I felt overwhelmed with love and compassion for humanity and to be present for those grieving."
Both Phillips and Foster say their time in New York City was a spiritual experience.
"There are many things I recall that elevated me to lead a life that brings me closer in my faith as God would have me," said Foster.
The Rev. Phillips said the event is still painful to remember but she says she did her best to represent Christ in the world.
"All of us were there giving our very best to be the hands and feet of Jesus and that is a very strengthening memory," she said.