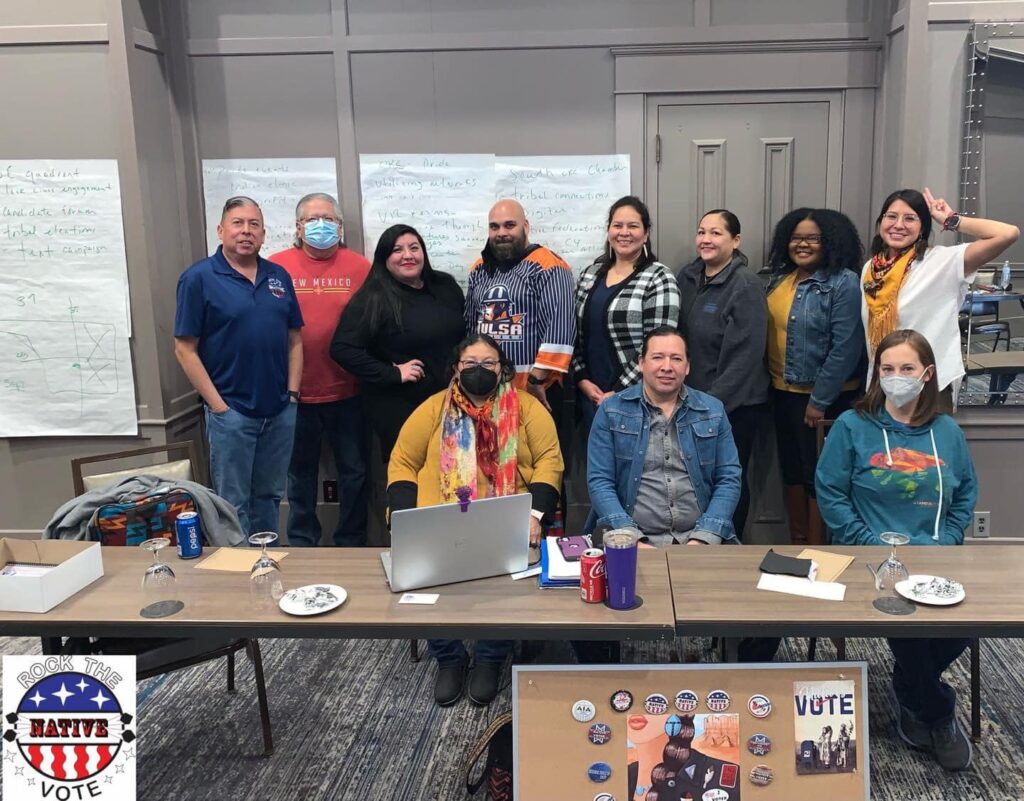 The Rock the Native Vote initiative, operated by the Oklahoma Indian Missionary Conference (OIMC), is gearing up for a busy 2022. The midterm elections will take place Nov. 8, with both the US Senate and members of the House of Representatives up for re-election.
Fourteen coordinators and Rock the Native Vote volunteers met in Oklahoma City recently to plan for voter registration and other events related to voter engagement, including creating videos to highlight the reason to vote.
"We had a great event and we had three other organizations present who are also doing voter
engagement work," the Rev. David Wilson, Rock the Native Vote director and assistant to the Bishop in the OIMC.
Rock the Native Vote has been in existence since 2004 and seeks to register people to vote, with an emphasis on Native American voters.
"Oklahoma is second in the nation with the highest populations of voting-age Native persons," said Wilson. The number one state is Alaska. According to the National Congress of American Indians, 1.2 million Native Americans are not registered to vote across the country.
Rock the Native Vote is organized in Oklahoma City and Tulsa and is funded through the National Urban Indian Family Coalition out of Seattle, Washington. The two cities are among
twenty-four cities around the country representing over one million urban voters. Just recently Dallas Indian UMC received a grant from the organization to mobilize in the Greater Dallas/Ft. Worth area, Wilson said.