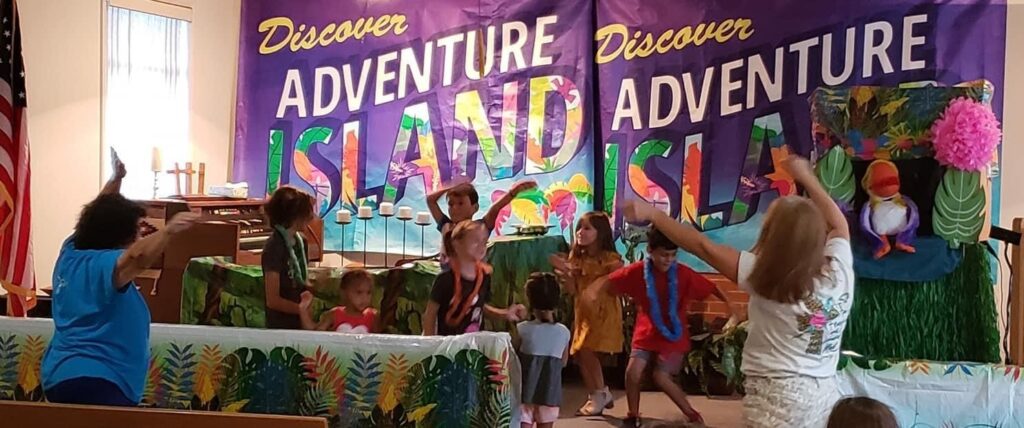 Keeping children and community members safe was a priority for Oklahoma Indian Missionary Conference (OIMC) churches holding Vacation Bible Schools this summer.
Through micro grants provided by the Native American Children's Fund, many OIMC churches utilized Cokesbury 2021 VBS curriculum with the theme "Discovery on Adventure Island." Bible scripture was Isaiah 60:1, "Arise! Shine! Your light has come, the Lord's glory has shone upon you."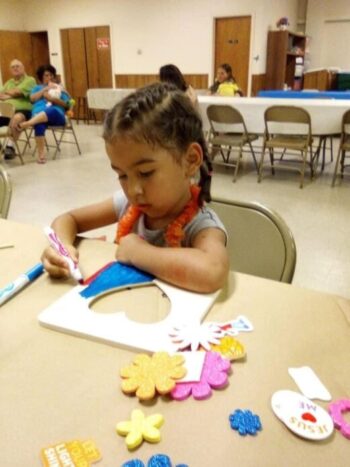 Thlopthlocco United Methodist Church VBS included daily activities of arts and crafts, music participation, recreation time and a trip to the pool.
"We are looking forward to next year," she said.
New Hope Indian UMC held a three-day VBS in August.
"Children loved dancing with Beacon the Bird and enjoyed science experiments, arts and craft time and so much more," said the Rev. Sunrise Ross. "New Hope did a great job, considering a lot of things they had going on at the time, I am so blessed to be a part of this ministry."
VBS is just a portion of Children's Ministries within the local church that has the
opportunity to focus on biblical foundations, prayer, and  community service.
In addition to supporting VBS curriculum, the Native American Children's Fund
assists with clothing and school supplies. Donations can be made through The United Methodist Church Advance #583581. Donations also accepted at www.umc-oimc.org/give-online.