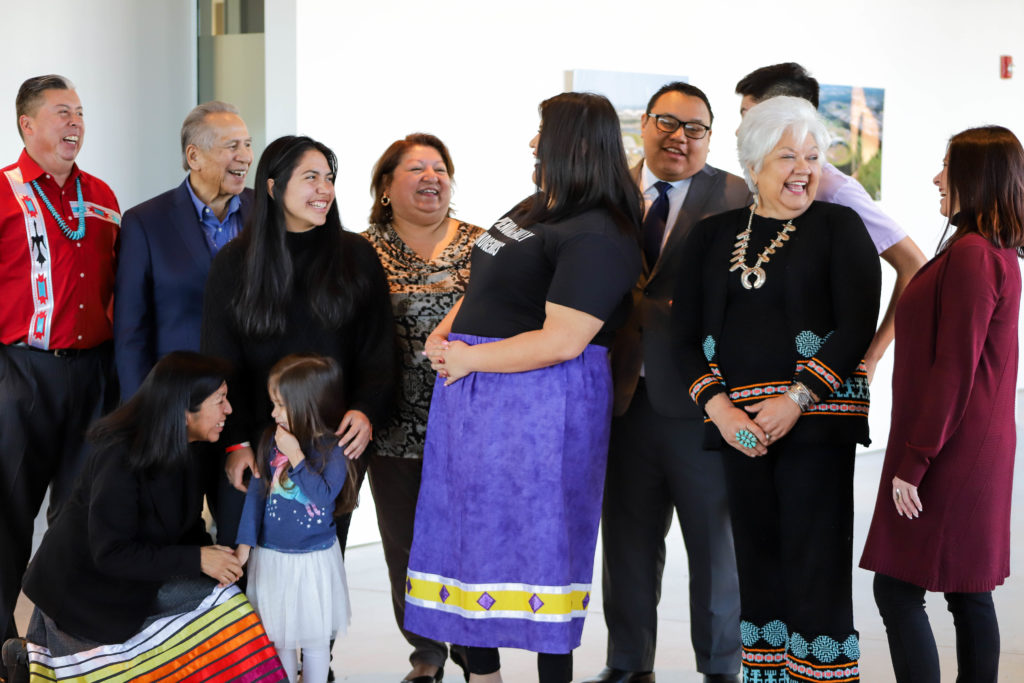 Celebrate Native American Ministries Sunday on a date that is convenient for your congregation. The official date is April 26, 2020.
The Oklahoma Indian Missionary Conference has created this page to be a resource for allies and partners to engage and support Native American ministries throughout The United Methodist church. Donations to Native American Ministries Sunday provides scholarships for United Methodist Native American seminarians, strengthens and develops Native American ministries and communities, both urban and rural, and supports Native American outreach at the annual conference level.
Native Hymns (video)
Kiowa Hymn by the Rev. Julienne Judd and family, Carline and Taloa Judd
Choctaw Hymn 138 by Jerod Impichchaachaaha' Tate
Amazing Grace in Cherokee by Detra Kingfisher-Quinones
Comanche Hymn #1 by the Rev. Donna Pewo
Cheyenne Hymn by the Rev. Donna Pewo
Native Hymns by Jason and Jariah Eyachabbe
Native Hymns by Brent and Miwese Greenwood
Special Music by Miwese Greenwood
Call to Worship
Call to Worship by the Rev. James McKinney
Call to Worship by the Rev. Delana Taylor
Call to Worship by the Rev. Judy Deere
Call to Worship by the Rev. Anita Phillips
Prayer
Prayer by the Delana Taylor
Prayer by Josephine Deere
Responsive Reading
Catlin's Creed by George Catlin
Benediction
Benediction by Prieres D'Ozawamick
OIMC Stories of Inspiration (video)
Billy Hooton Food Bank Ministry
CCYM Winter Service Project
School Kits Distribution
Hair Cut Ministry
Know My Truth by Alyssa Underwood
Additional resources are available at www.umcgiving.org.